Fractured Lives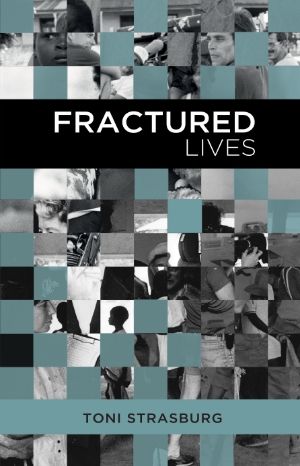 Fractured Lives is a memoir of one woman's experiences as a documentary filmmaker covering the wars in southern Africa during the 1980s and 1990s.
Interweaving autobiography, history and social commentary with frontline reporting, the memoir offers a personal female perspective on a traditionally male subject. Growing up in South Africa in a politically active family, Toni became a filmmaker while in exile in the years following the famous Rivonia Trial.
Despite the constant difficulties of finding funding and commissions from television broadcasters, she made several remarkable films across the Frontline States – Angola, Mozambique, Zambia and Zimbabwe – witnessing and recording the silent victims of war.
Fractured Lives describes the changing landscape of southern Africa as Namibian independence and the end of the war in Mozambique bring hope – but also despondency. In its final chapters, the memoir tells how people can survive the most desperate of odds and begin anew. Devastated towns slowly rebuild and normal human activity returns to scarred villages.
The memoir concludes with Toni Strasburg's return to South Africa after nearly three decades in exile. However, the joy of liberation is tempered by the poignancy of returning to a place that for so long had existed in her dreams alone and the realisation that home will forever lie somewhere else.
"An eye opener! Not much is known about what transpired on the ground in our neighbouring countries during apartheid. This memoir tears into your comfort zone by means of the crackling story behind fluent documentaries on these places and times. Some of the details make your hair stand on end!" – Antjie Krog, author of Begging to be Black (2010) and Country of My Skull (1998)
"I really enjoyed reading this book. It gave me a powerful sense of life in the Frontline States: the difficulties as well as the pleasures at a moment when the future of South Africa was still in the balance. At the same time it highlighted the emotional experiences of a woman facing her own challenges in the male world of documentary film making. Toni has integrated complex and difficult themes into a well written and fascinating account of her unique experiences in a time of personal and social conflict." – Lesley Doyal, Emeritus Professor of Health Studies, University of Bristol
ISBN-13: 9781920590093
Purchase now!